new guides to join our outdoor guiding/instructor team rafting on class 2 through to class 4+ rivers. Our rafting guides also go on to guide/Instructor on ducky (Inflatable kayaking) tours and Canyoning tour later in Summer. Other activities you may be involved in are Bridge Swinging, Abseiling, Mountain Boarding, and Mountain Biking.
For persons without prior experience, qualifications, and Japanese ability our comprehensive training course starts in early April. Participants will graduate as a competent raft guide being able to guide commercially on rivers of difficulty up to class 3 rivers. This main training course will give you a sound knowledge base covering all facets of outdoor guiding.
It also provides the stepping stone for further guiding/supporting on our many other activities that commence operating later in Spring, after the snow melt has finished.
Many of our graduates, after obtaining their outdoor skills and knowledge at NOASC, have gone onto representing their country at the world Rafting Championships, continued to further their skills and experience in the outdoor industry in many countries around the world including Australia, New Zealand, Nepal, Canada, United States, Costa Rica, etc., to name a few, or even established very successful outdoor companies in other parts of the world. 
Why not open your world and become a valued member of our NOASC team. Contact our staff and/or submit our online questionnaire to start your application.
Happy paddling,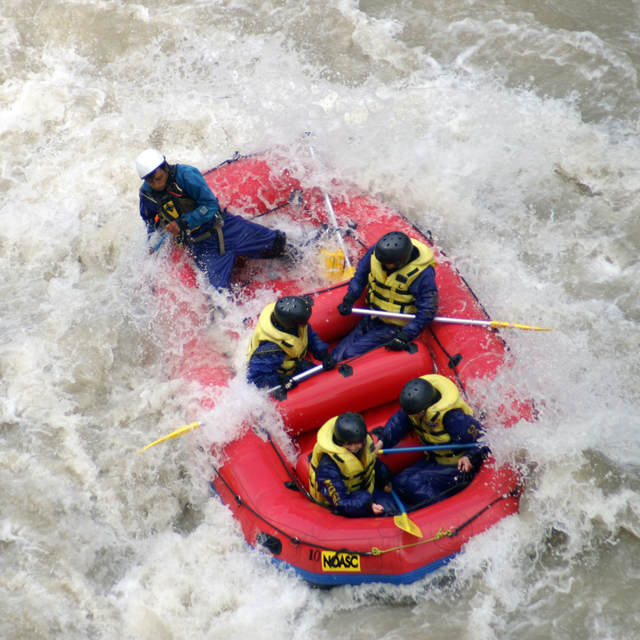 Ross Carty - Managing Director.